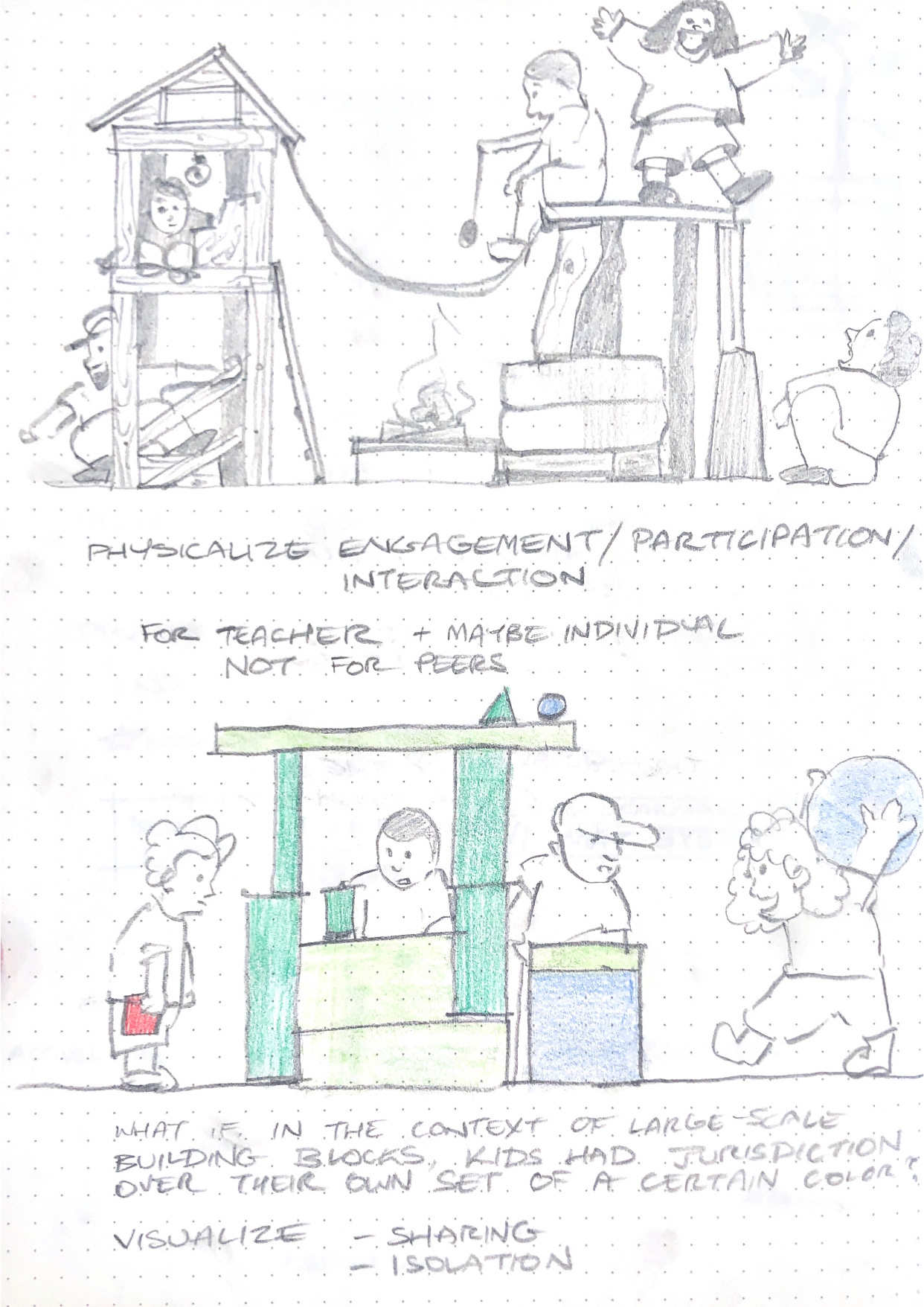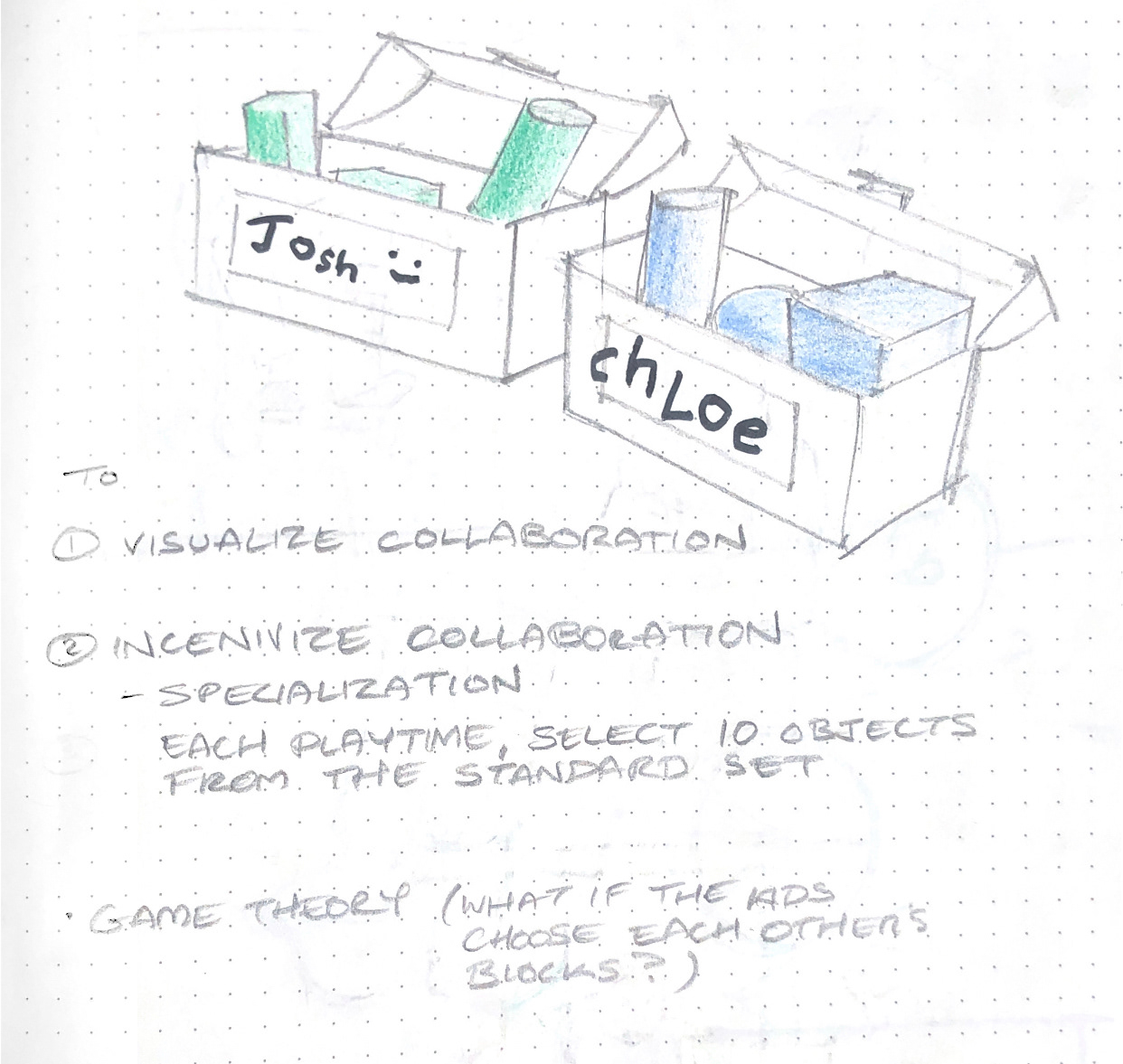 This project began with a prompt: Design a way of physicalizing a phenomenon that usually goes unseen. 
An example would be painting the bottom of your shoes red to leave a trail of paint around the house, enabling you to analyze your daily habits more tangibly. The designed situation should allow the phenomenon to visualize itself.
In the past few years as I have studied the history of early education, I have become increasingly interested in designing in that space. Block play as an educational context fascinates me. It is amazing to see children observe phenomena in the world, then put it into practice and further think it through by reconstructing spaces, buildings, and roleplaying activities out of blocks. I am very inspired by Caroline Pratt's book
I Learn From Children
.
As children play with blocks, creating worlds, acting out complex interactions within them, constantly shifting between roles, contexts, and scales, there is a lot to take in. As a facilitator, teacher, or parent, it can be challenging to oversee the rapidly changing social dynamics, conflicts and resolutions that take place. I am exploring the possibility of making these dynamics of interaction, participation, and collaboration more accessible. In the above sketches, I began to explore the possibility of assigning colors to individual children, so that the colors present in structures would represent the social dynamics leading to their construction.

At this point, I am now working with
the Children's School 
 at CMU to learn from the children myself. I have gone in for observations to understand more about how children play with blocks, and have already encountered situations that defied my expectations. I have much more to consider already, like the common desire to maintain a structure and its inevitable destruction. Once I design an experience surrounding blocks, I will bring it to the Children's School and see first hand what comes of it.