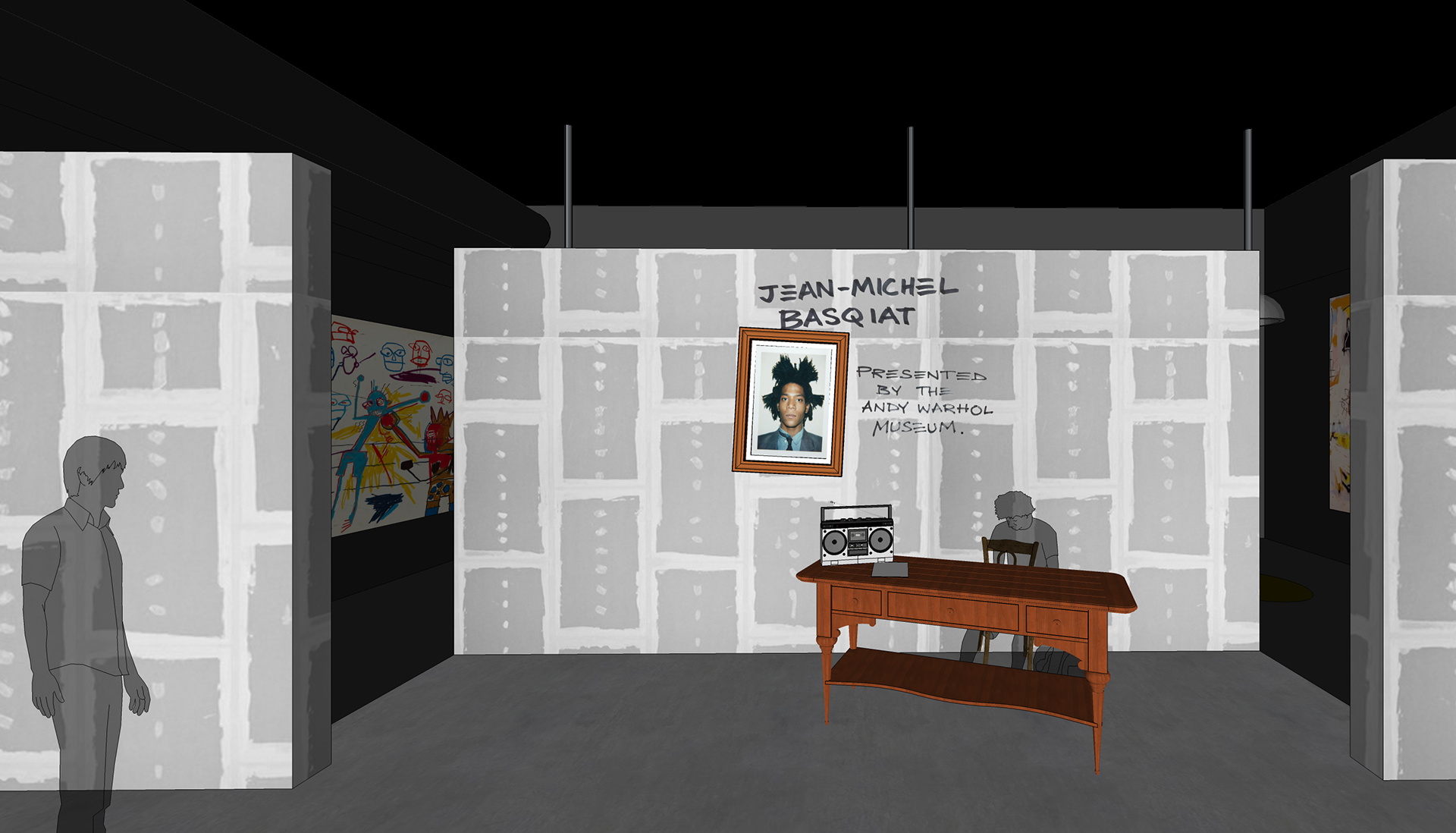 Jean-Michel Basquiat Exhibit
Miller Institute for Contemporary Art
I designed this exhibit around the idea of introducing visitors to Jean-Michel Basquiat as a person, then as an artist.
Basquiat's rise to fame and acquisition of critical acclaim was undoubtedly aided by, or even because of, his personality.  While selling postcards on the street without a home to his name, Basquiat met Andy Warhol, the already-famous artist, who decided to take Basquiat under his wing and make him famous.  Warhol put Basquiat on TV and gave him immense publicity.  Basquiat became a superstar overnight, not because the world saw his paintings, but because they saw

him

. 
My goal with this exhibit was to introduce Basquiat in the way he was introduced to the world in the 80s.  I've designed the experience to include an interaction with technology that allows the visitor to hear Basquiat talking while looking at his paintings in the exhibition.  This should make a valuable connection between the art and the artist. The visitor should leave wanting to see more of Basquiat's art or find out more about his relationship with Andy Warhol.
I broke down the introduction of Basquiat into environment, studio, and mind. As you walk further into the exhibit, you get a deeper look at Basquiat.