Food Sustainability Education: What The Fork
The video above is my group's presentation of our Learner Experience Design project addressing food sustainability, What The Fork. Below is an overview of our research and some images of our design.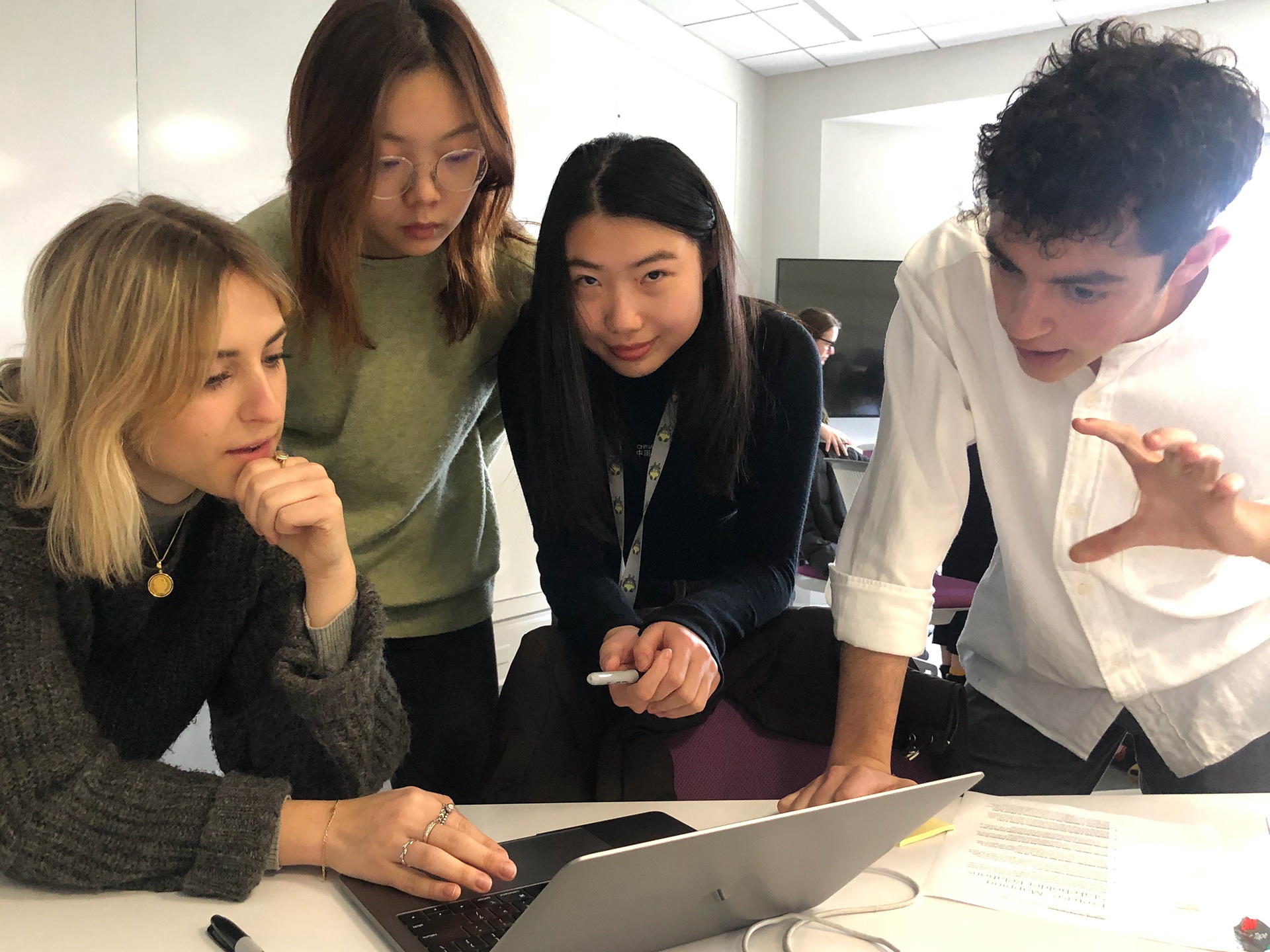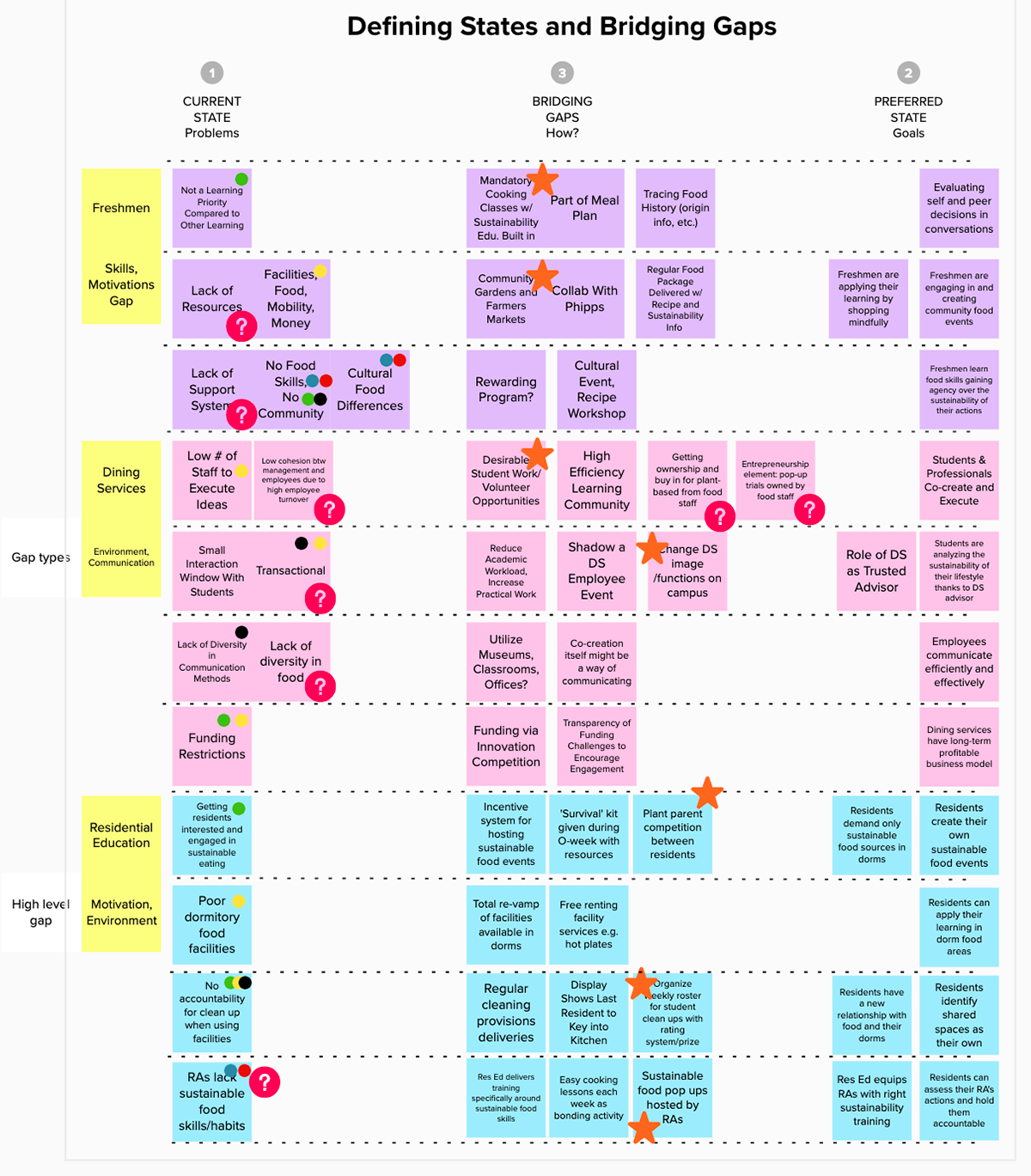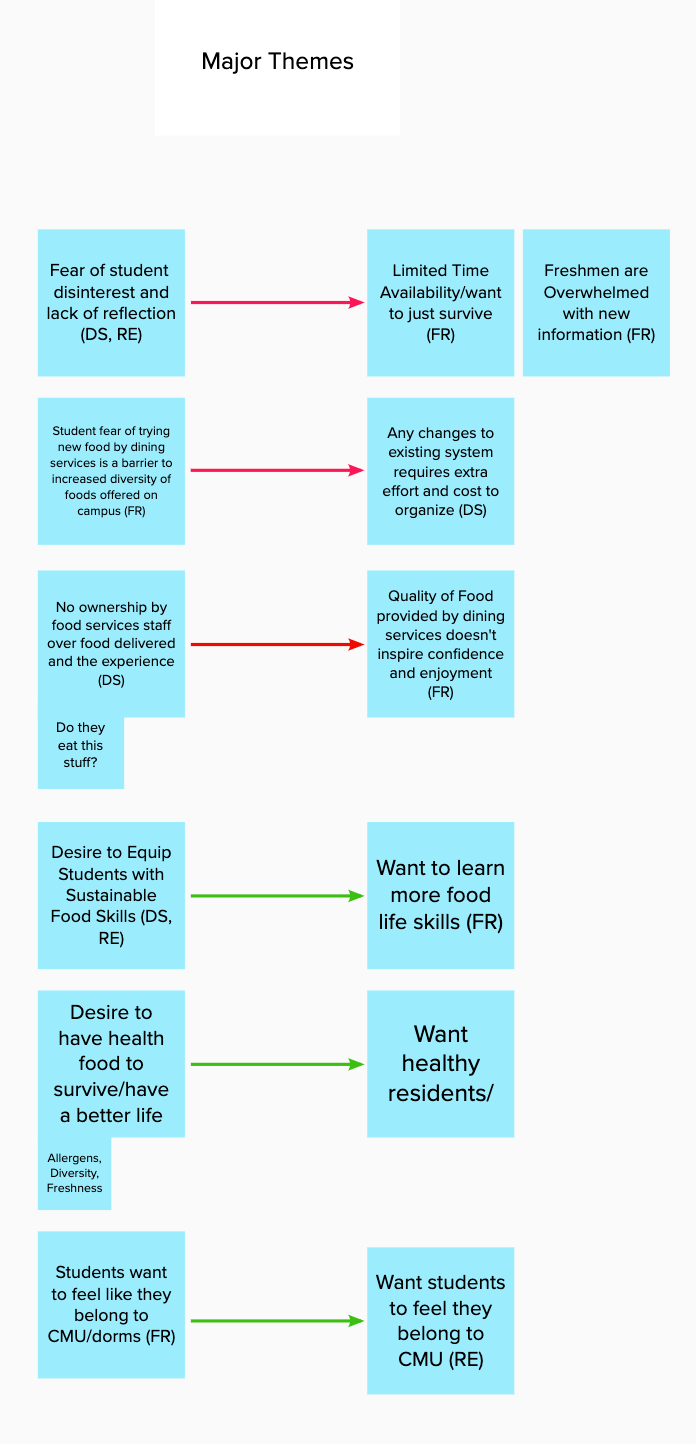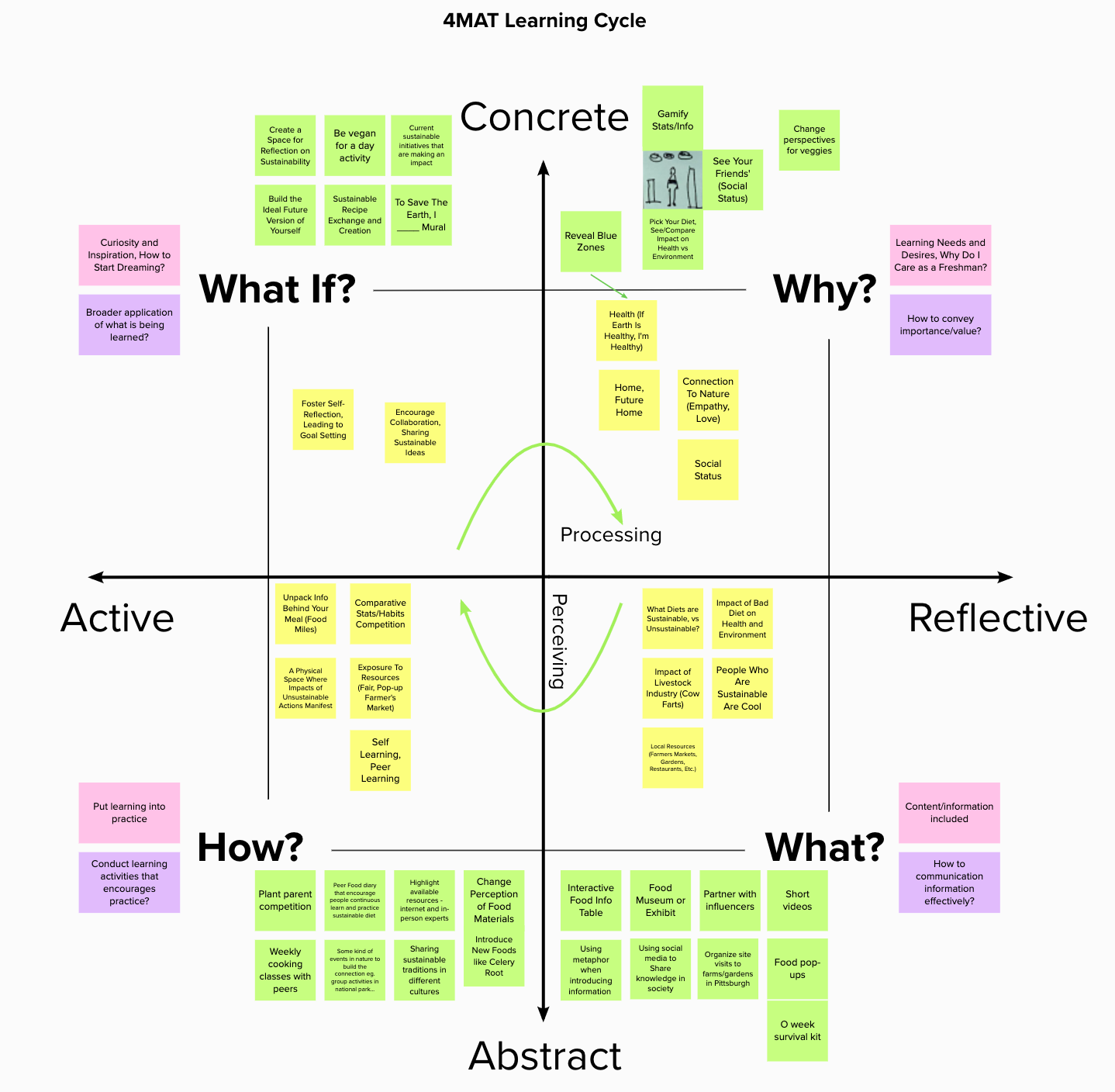 We looked at our subject through the lens of many different frameworks. We identified key stakeholders and hypothesized their hopes and fears. We looked at the current state of understanding for our stakeholders and their ideal future state. For instance, freshmen currently lack resources to learn cooking skills like maintained dormitory kitchens, but an ideal state would give them access to such facilities. We discussed how we might bridge those gaps, like by offering cooking classes to freshmen in central facilities. Then, we looked at the flow of learning about sustainable food habits through the 4MAT learning cycle. It begins by communicating the reason for learning at all, followed by the content, then putting the content into practice, and finally imagining where to go from there. We went through two cycles of this, exploring the flow of core concepts, then imagining how we might design real learning experiences in each part of the cycle. In our active research, we interviewed freshmen, Dining Services, and Residential Education staff about food sustainability. We had some really interesting conversations. We also set up a cultural probe for the freshmen to interact with, giving us a much broader qualitative understanding of their mentalities.