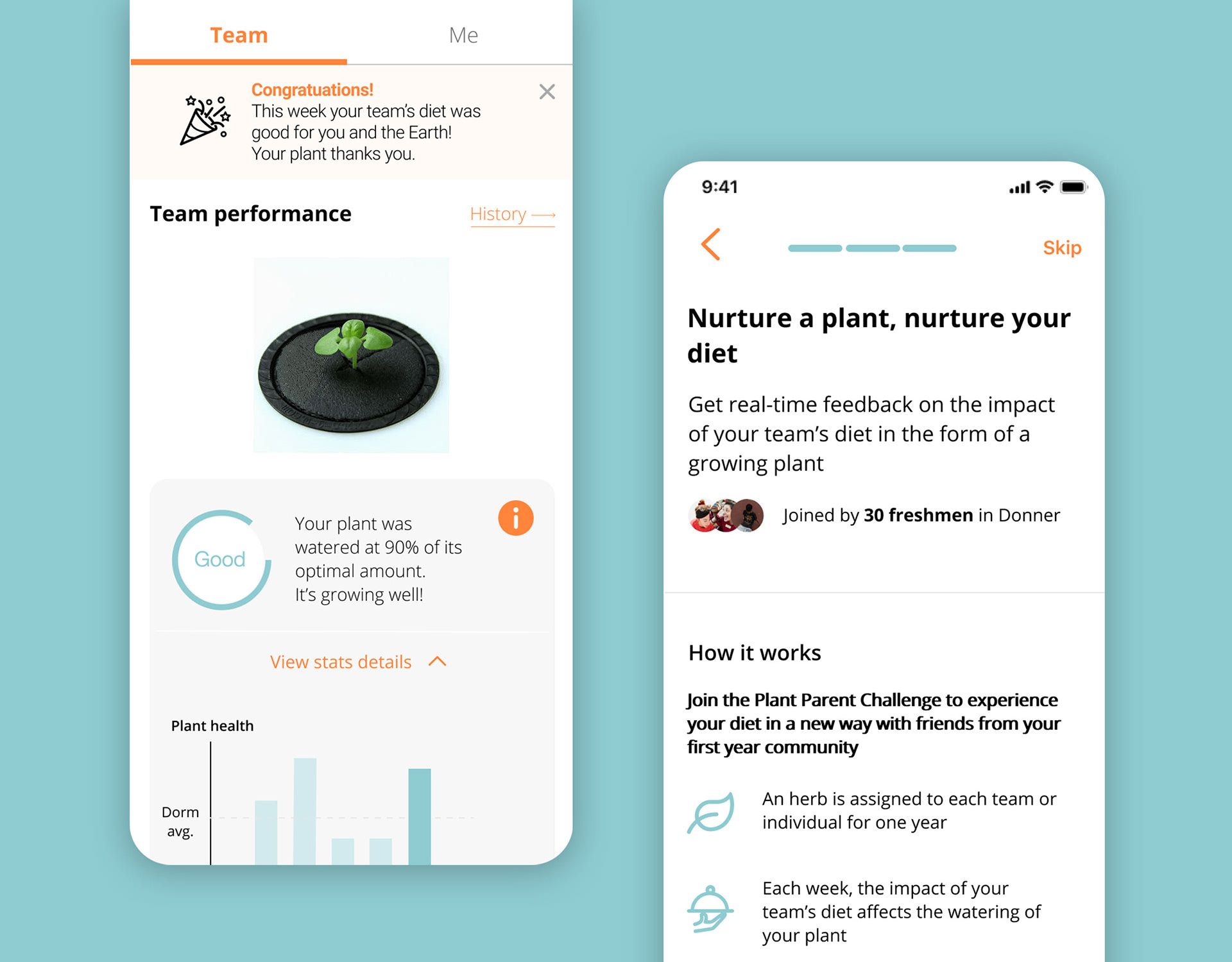 Food Sustainability Education
In a course called Learner Experience Design, I had the opportunity to collaboratively design an experience that taught college students about the sustainability of their diet. 
Our initial research covered a lot of ground, conducting interviews across interconnected stakeholder groups, designing cultural probes, then analyzing our findings by mapping and identifying patterns. Once we knew our context and problem area well enough, we had a burst of divergent ideation, then filtered our ideas through educational frameworks– the "4MAT Learning Cycle", for instance, helped us to plot the learner's experience along a repeating cycle of incentive, information, application, and inspiration.
Our final proposition nested a learning experience within a greater service central to the university student's relationship with food. We designed an app that helps students track their diet, food events, meal plan finances, and more, that also gives them access to information about the impact of their diet on their health and the planet. Of course, it is more than an app. The "Plant Parent Challenge" gives first year students a social challenge. Groups of four have the impact of their diets connected to the watering frequency of a plant displayed in their dormitory. As plants flourish or wilt, groups have a present, living metaphor to motivate their food choices and start conversations.

Our design was put through "think-aloud" testing multiple times to identify problem points and further refine the experience.