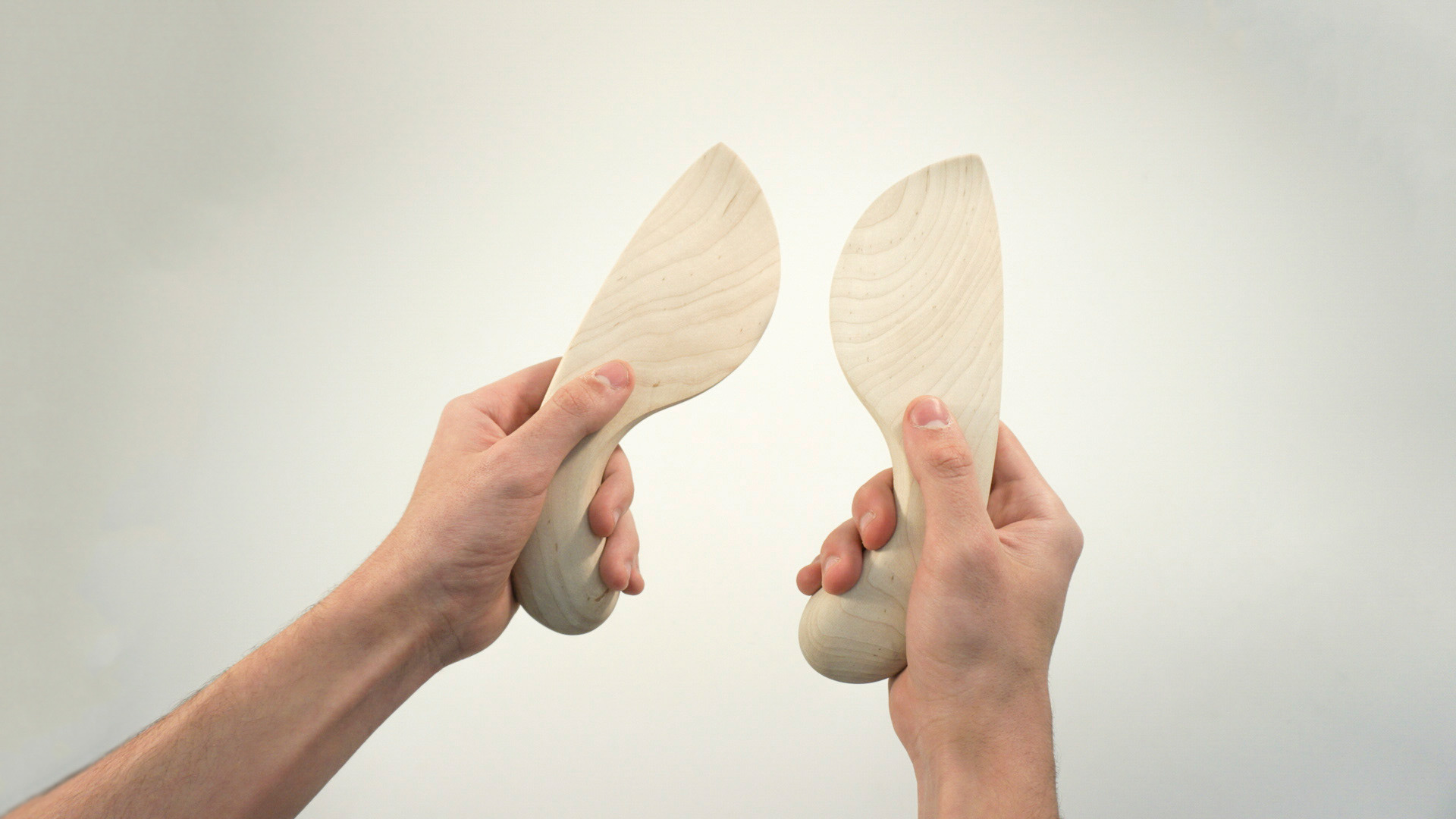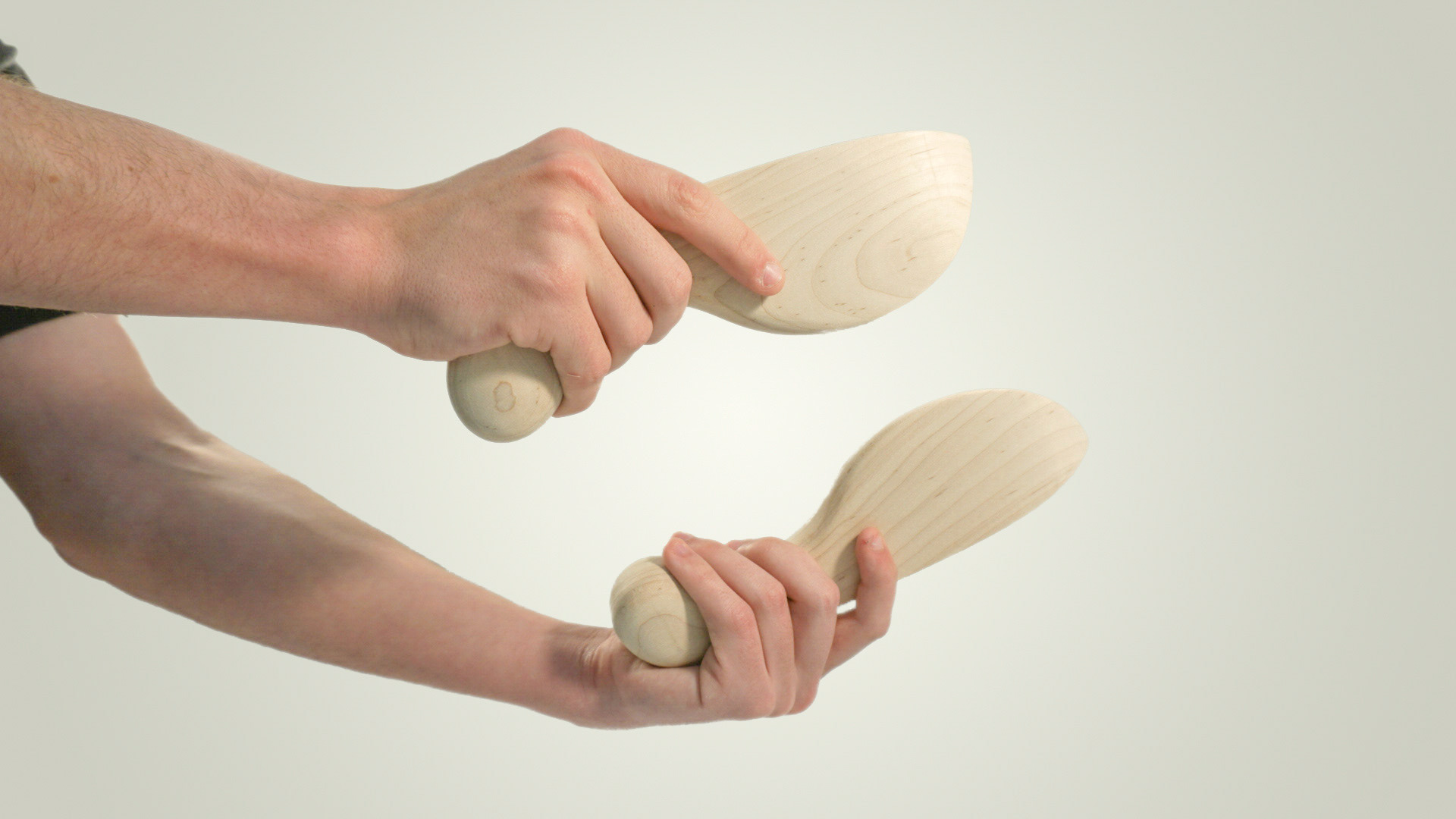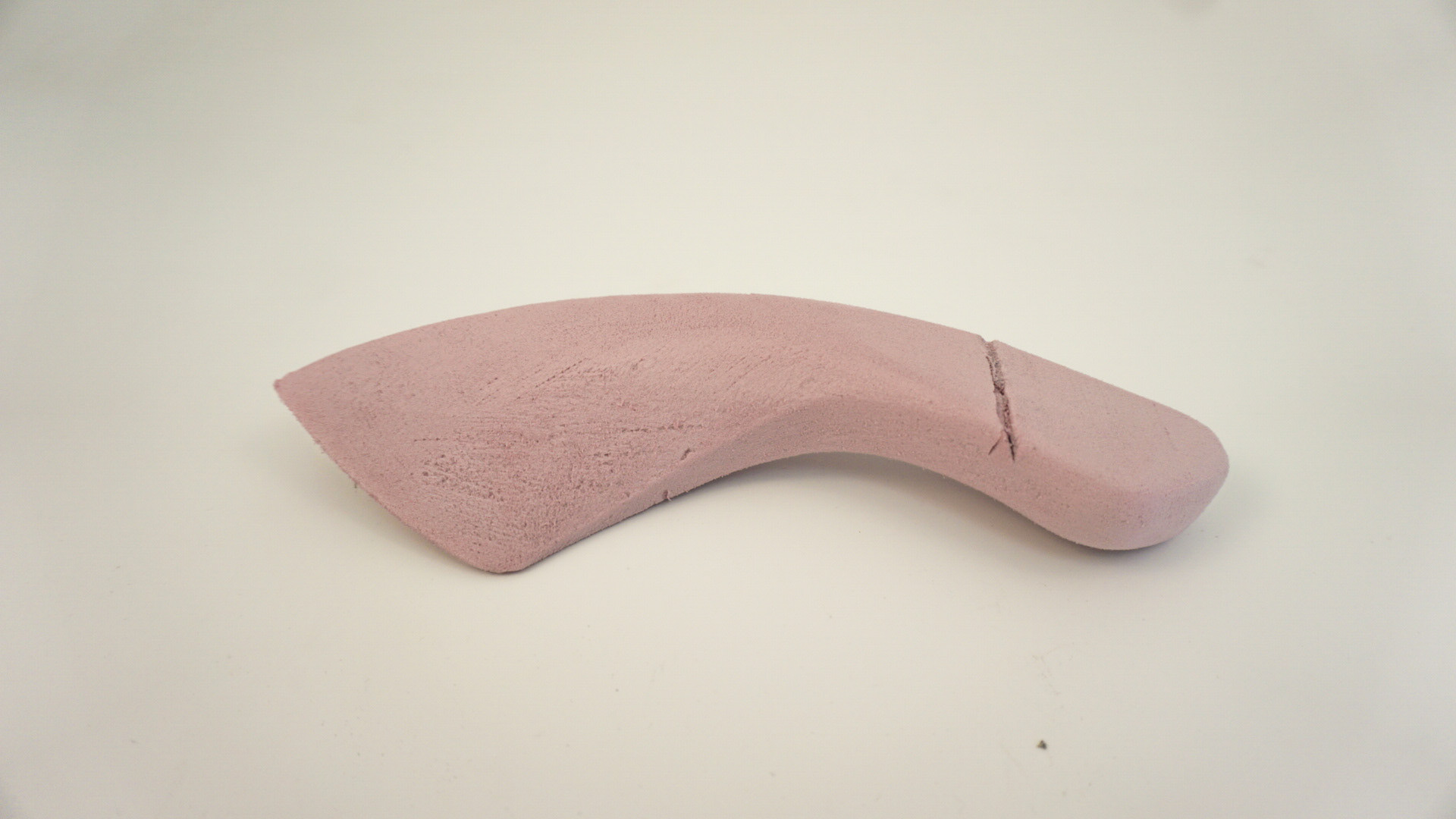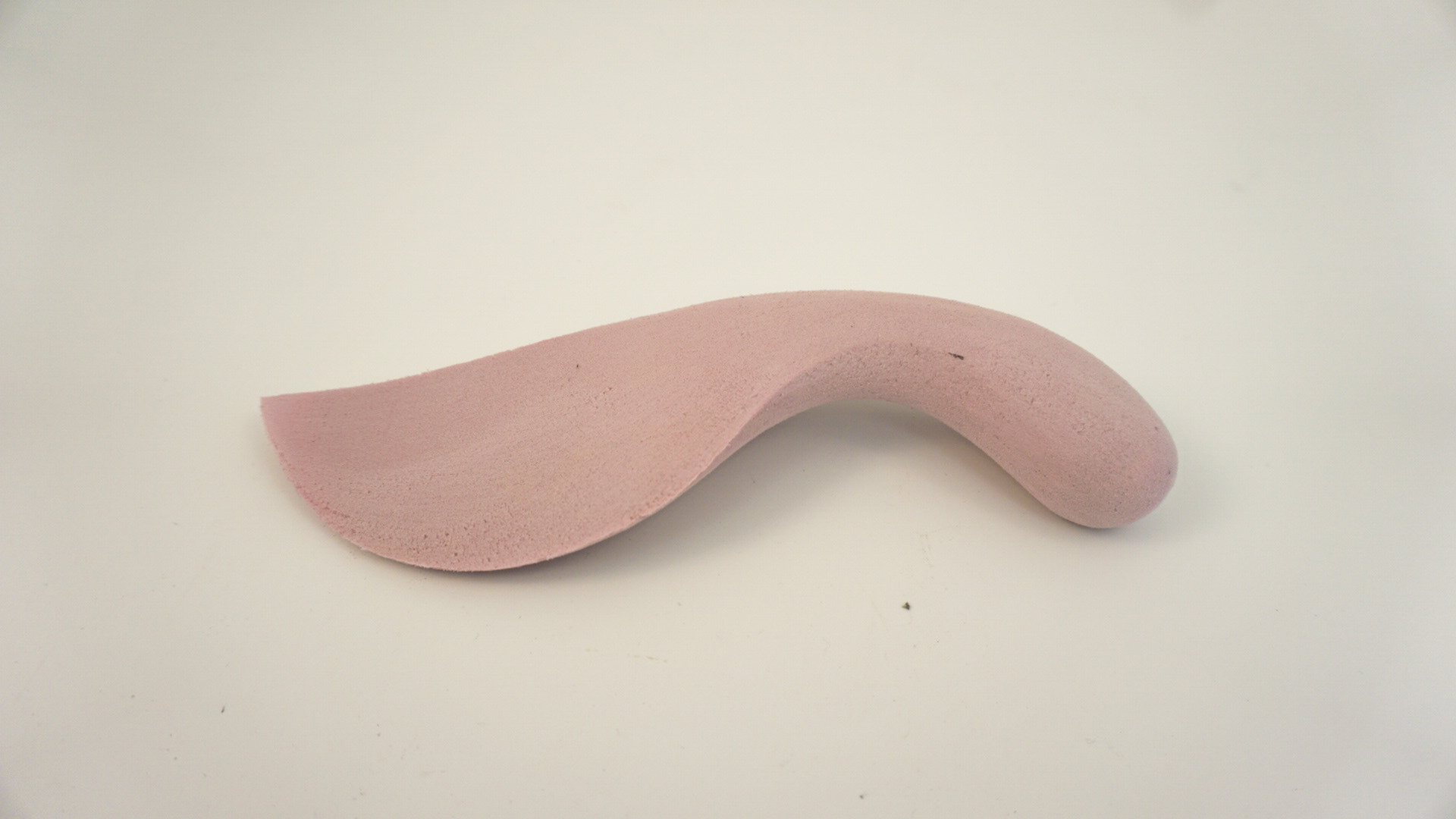 Succession of Foam Prototypes
I evaluated prototypes under many criteria; composition of form, relationship between
handle and tool end, ergonomics, stance, and functionality, among others.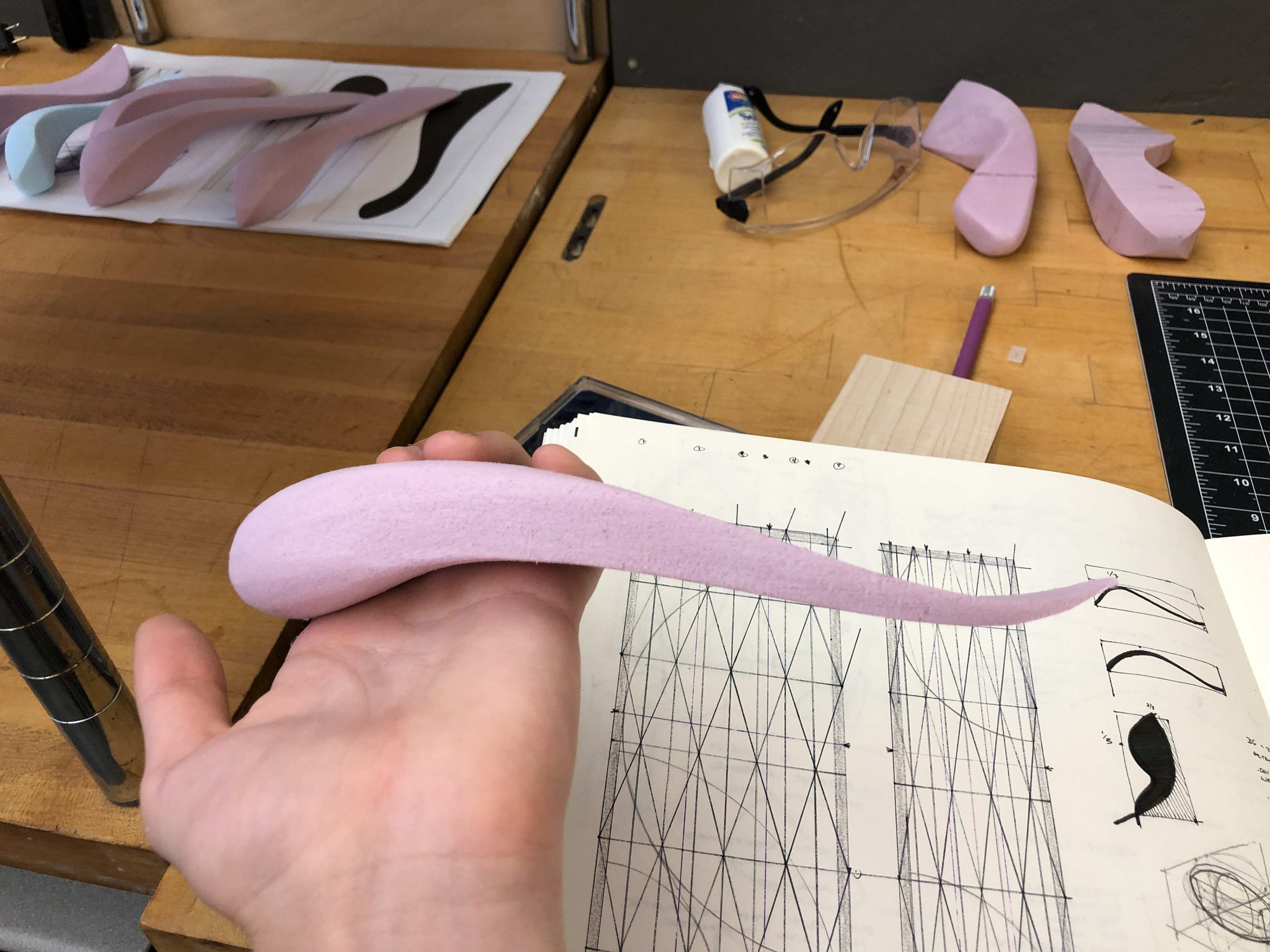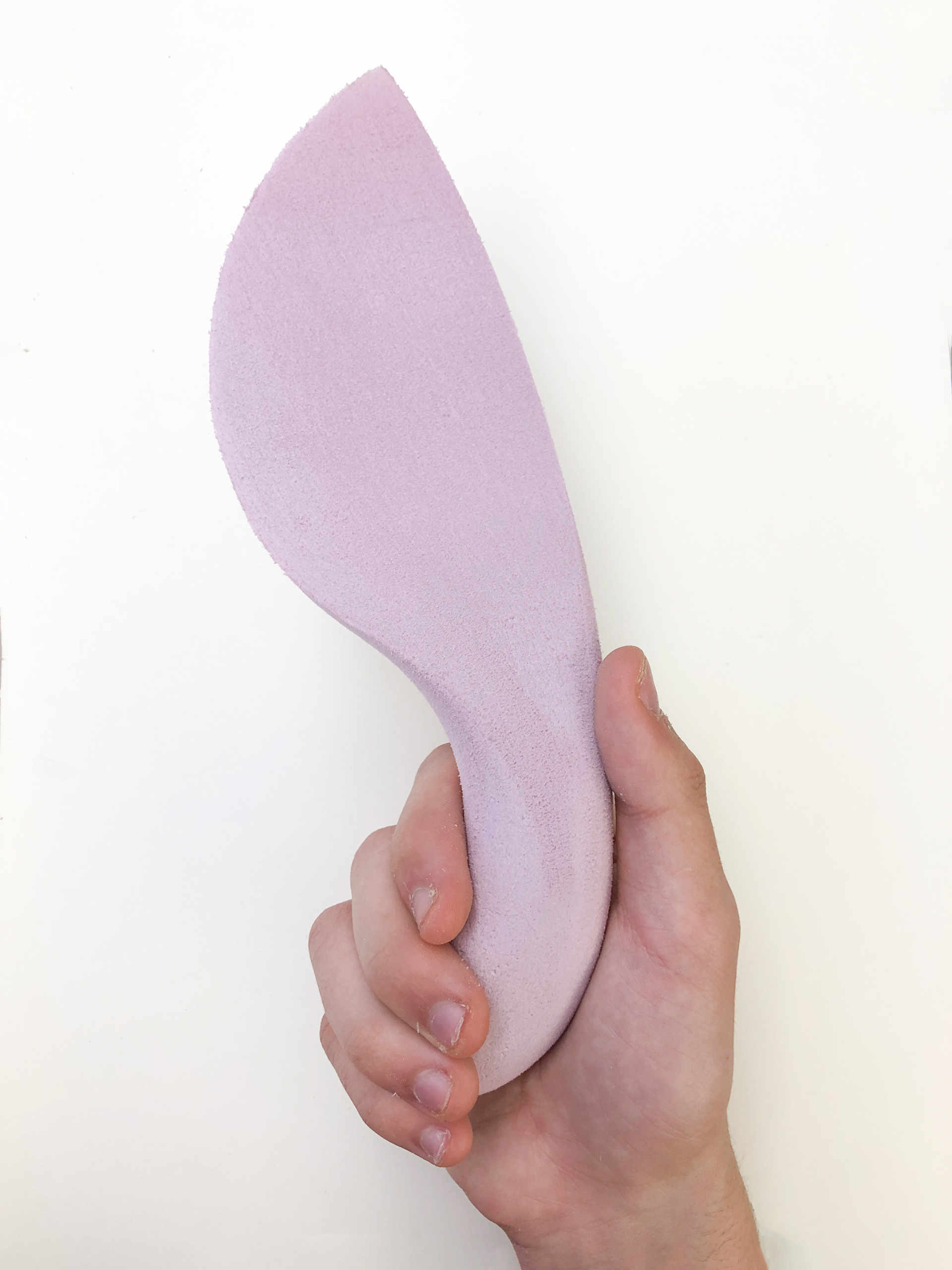 Once the side and top profile were finalized, I translated them to a 10"x3"x2" block of soft maple wood.
Following those curves, I ran the block through the bandsaw. After cutting around the top profile,
I taped the pieces back together to create a cradle, allowing me to cut out the side profile. I was left with the mass in the center.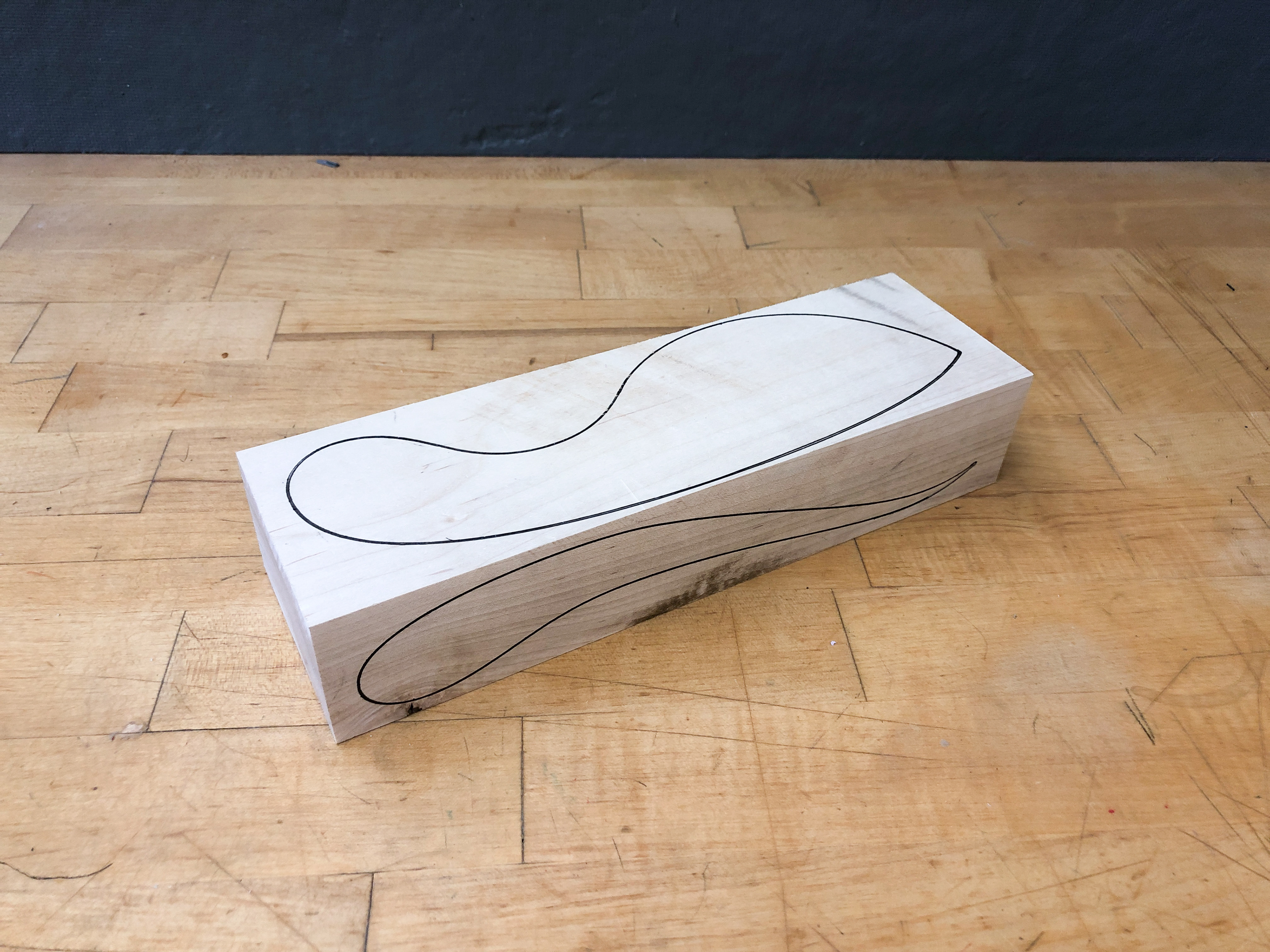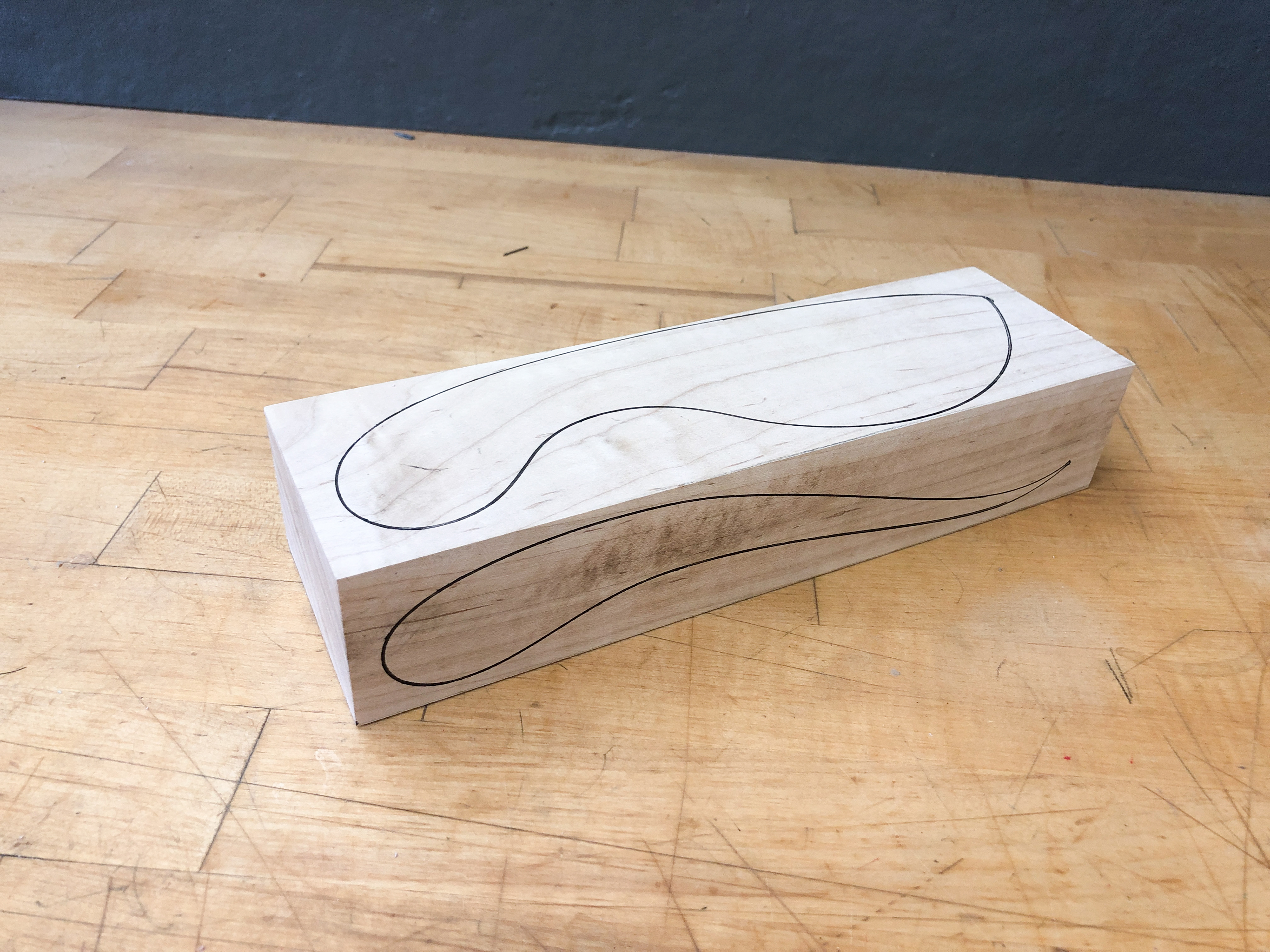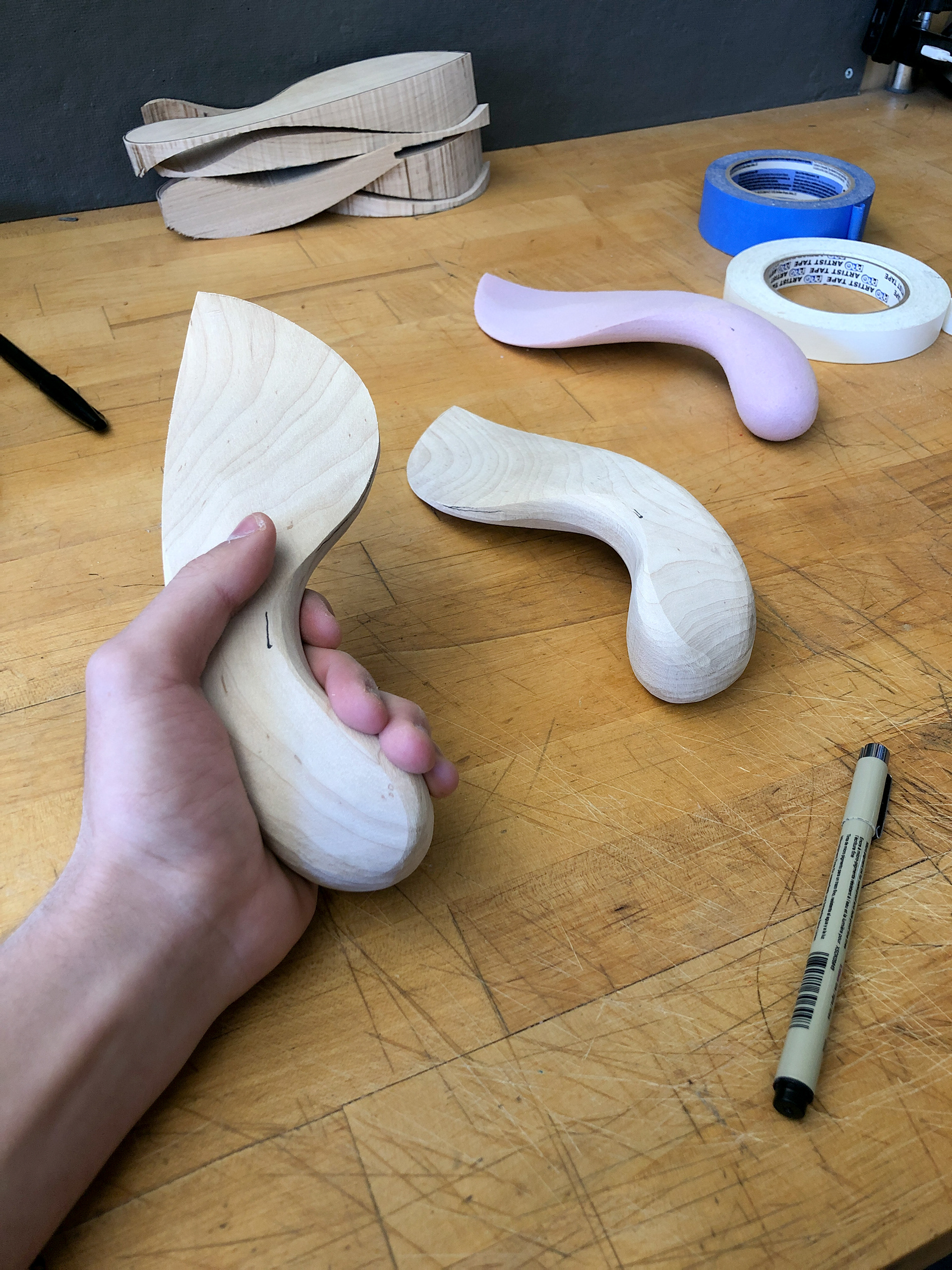 At this point, I took the salad tongs to the oscillating spindle sander to combine curves, transition from hard edges, and curve the
tool end into a thin surface. Following that, I hand  sanded the form, gradually working my way from coarse to fine grit.
I then wetted the tongs to raise the fibers of the wood so I could sand them down once dry, leaving a sustainably smooth surface.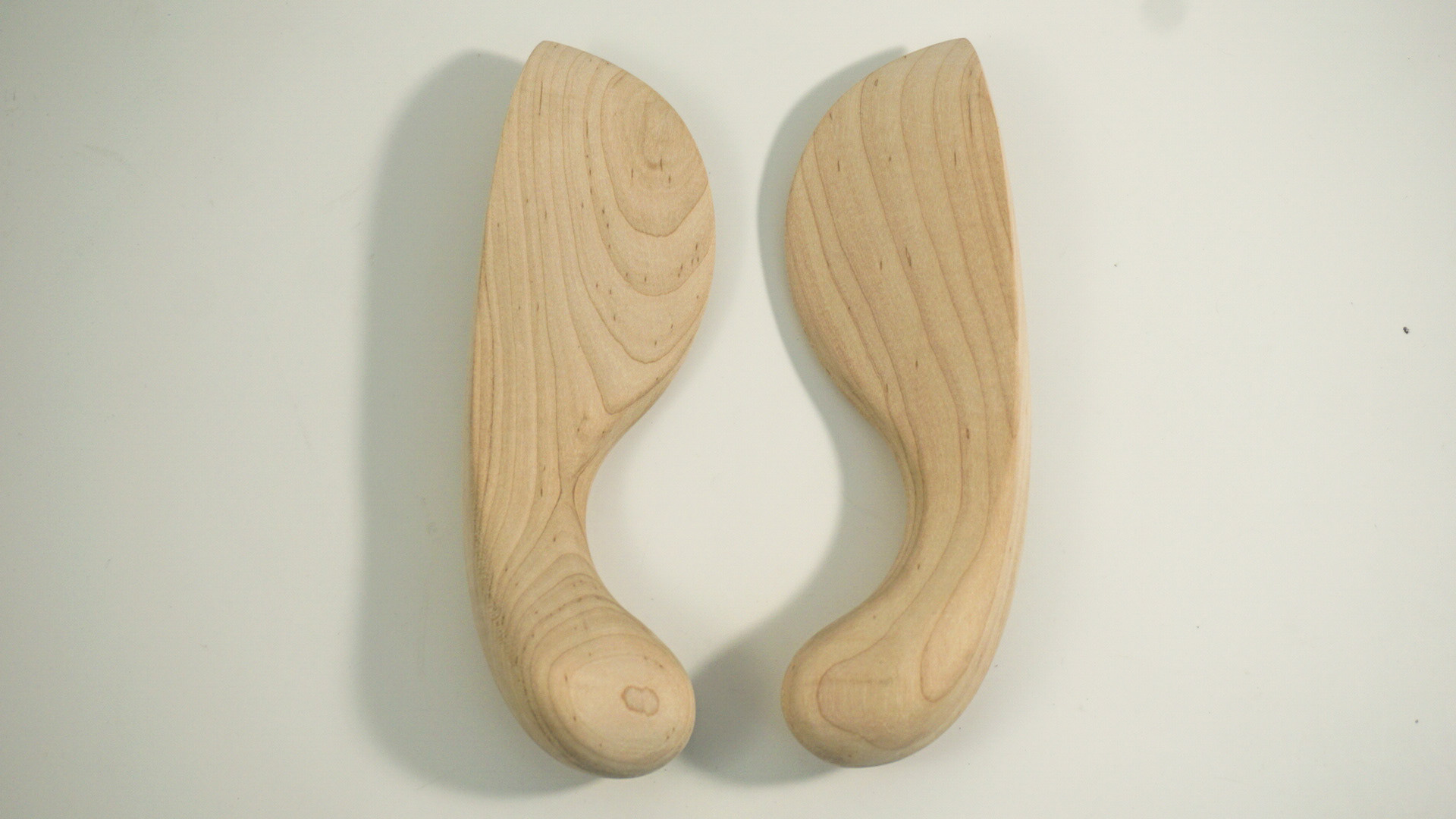 The final product is a comfortable pair of tools that will likely end up in my family's home. I'm excited to see them used to
serve salad and obtain a patina over time as salad oil progressively treats the wood.